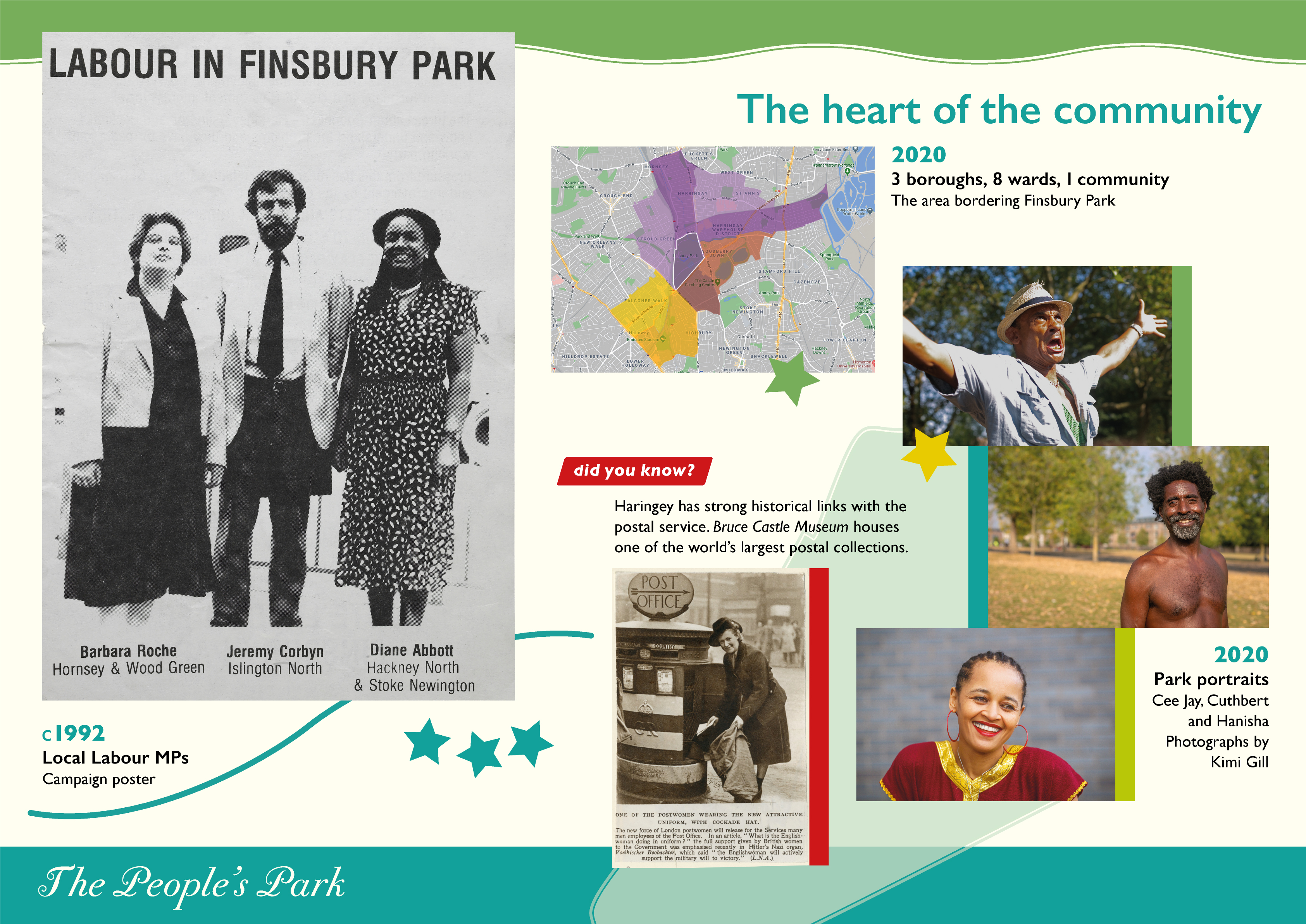 08. The heart of the community
The second municipal park created in the Victorian era, Finsbury Park was almost named Albert Park, while some contemporaries observed it might more appropriately have been called Hornsey Park after the parish in which it was established.
That it was named after Finsbury, a working-class area four miles to the south, emphasises its heritage as a People's Park, created to provide much-needed green space for London's working poor, still suffering from the consequences of the cholera pandemic in the mid-19th century.
It is a story that resonates today, as the need for green and unpolluted spaces becomes ever more important in creating resilience and sustainability in the post-COVID-19 world.
Governance of the park was exercised at the metropolis level for most of its existence: by the Metropolitan Board of Works until 1889, London County Council until 1965, then Greater London Council. Transferring custodianship of the park in 1986 to the London Borough of Haringey, in whose Harringay Ward it is physically located, brought management closer to the park community in one sense, but it also created the challenge of how best to represent the interests of those who live in the two other boroughs adjacent to the park: Hackney and Islington. Over the years this has been actively addressed by the three Boroughs, including in the 2012 Finsbury Park Accord, and by cross-community initiatives and organisations including the Friends of Finsbury Park, the Finsbury Park Trust and the Finsbury Park and Stroud Green Neighbourhood Forum.
Finsbury Park is surrounded by communities with unparalleled richness of diversity in ethnic, cultural and religious backgrounds. While the area has its challenges with pockets of deprivation, homelessness, drugs and crime, the park helps to bring people together and to create safe and resilient communities. The spirit of Finsbury Park was never more evident than in the response to the 2017 terror attack on people leaving Finsbury Park Mosque during Ramadan, with support from all sections of the community.
Park portraits by Kimi Gill, who has photographed many notable members of the community for the fascinating Islington Faces website.
did you know?
… Haringey has strong historical links with the postal service. The Bruce Castle Museum and Archive, a 16th century former manor house in Tottenham now operated by Haringey Council, was purchased by the Hill family in 1815 to open a school for boys. Going on to work for the Post Office, head teacher Rowland Hill introduced the Penny Black postage stamp in 1840. Bruce Castle Museum now houses one of the world's largest postal collections.
The People's Park: augmented reality
As part of the exhibition we have created an augmented reality trail which you can access by using your smartphone to scan the QR code on the boards in the park. This allows you to explore a host of questions and images linked to the themes and stories on the nearby boards.
A leading figure in the local community is this runner, who is a familiar sight to regular park users. Who is he? (Clue: he is the subject of the only song about a politician chanted by thousands at Glastonbury.)