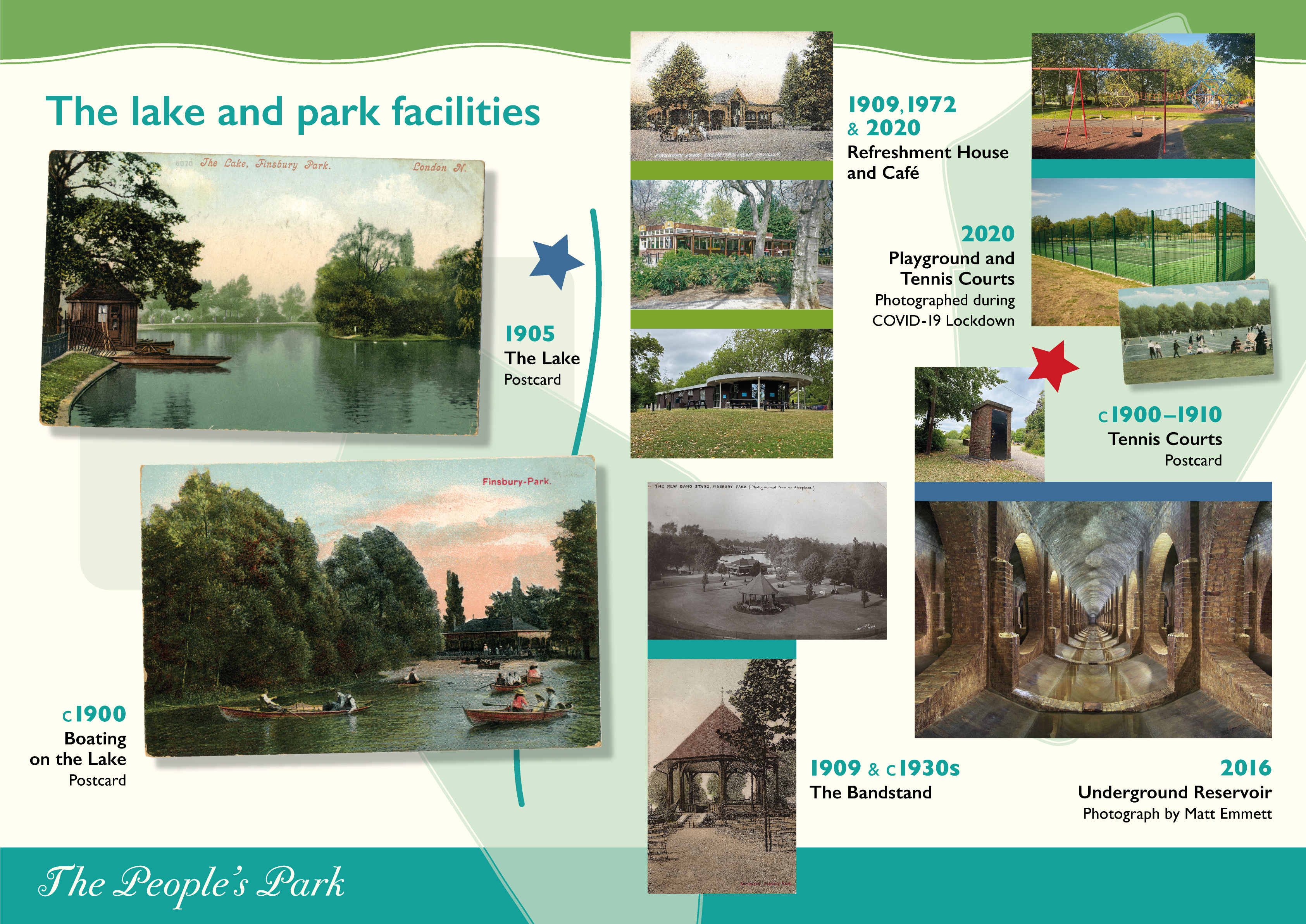 05. The lake and park facilities
The reservoir: Beneath the large flat area of grass, located between Seven Sisters Road and the lake, lies the old Victorian, Hornsey Wood reservoir, which can seen in the photograph above.
Once holding five million gallons of water at full capacity, the reservoir is presently shut off from access – gained via a black door in a small innocuous looking brick building – due to concerns about the stability of the interior structure. Construction of the reservoir was completed in 1868, and the spoil of the excavation was used to build up other areas of the park.
The lake: The boating lake is man-made, having been created in the grounds of Hornsey Wood Tavern in 1826 long before Finsbury Park was conceived.
The Bandstand: Originally located in the south west of the park not far from the railway line, the bandstand was later moved to just south of the refreshment house, but was demolished in 1945 to make way for an open air theatre, also since demolished.
Refreshment House and Café: There have been three 'refreshment houses' next to the lake where the present café can still be found.
The People's Park: augmented reality
As part of the exhibition we have created an augmented reality trail which you can access by using your smartphone to scan the QR code on the boards in the park. This allows you to explore a host of questions and images linked to the themes and stories on the nearby boards.
The bandstand, below, was one of the key attractions in the park for many years.