Exhibition brings People's Park to life
Kasper de Graaf, 25 July 2019
Between the café and the lake right in the centre of Finsbury Park, 10 large A-frames present a preview exhibition of images and stories from the rich and radical heritage of this People's Park, which was created to alleviate the conditions of the working class in 1869.

The preview exhibition features 45 images – from newspaper illustrations and sash designs to postcards, posters and numerous photographs going right up to the present day – accompanied by stories that tell of the important role this park has played in the community and people's lives throughout its history, each of which is proxy for dozens more stories and images that are being gathered by local people, archives and institutions. Many more of them will see the light of day in the expanded exhibition scheduled to be shown in the autumn.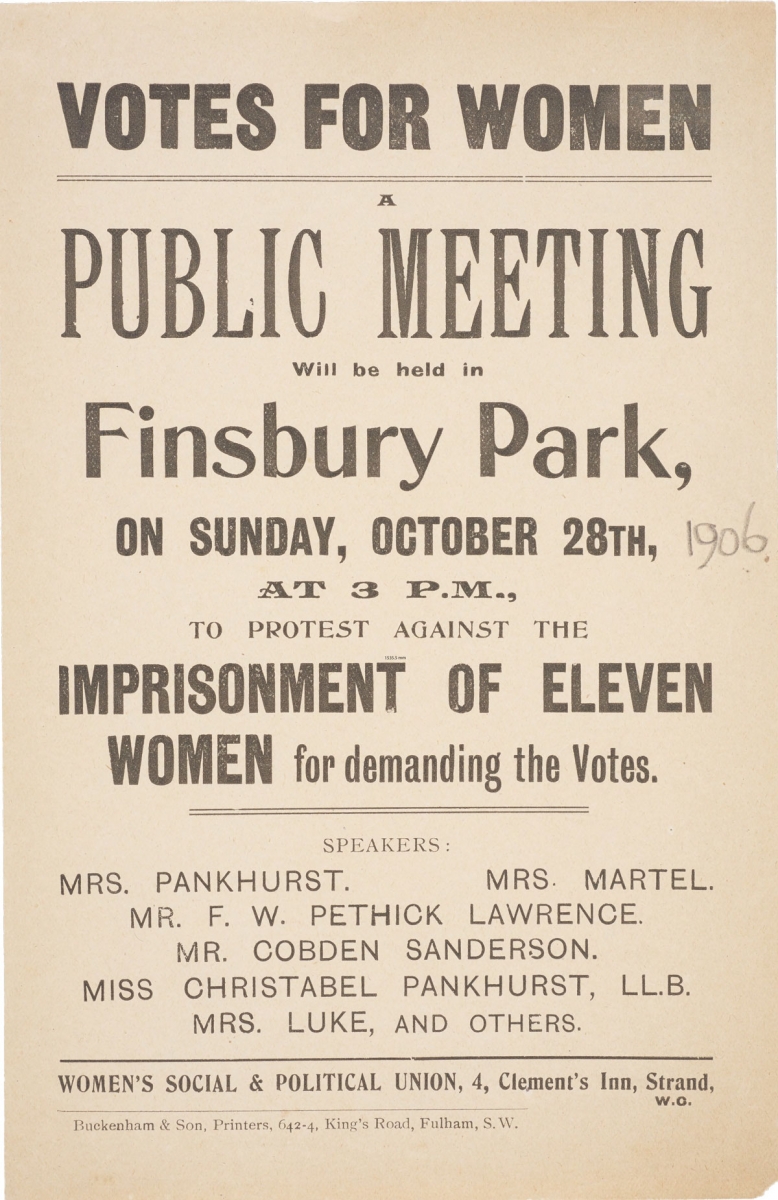 Already on display is the story of Emmeline and Christabel Pankhurst leading a protest in 1906 against imprisonment of Women's Vote campaigners incarcerated in nearby Holloway Gaol. Three decades later, rallies held in the park by Oswald Mosley and his blackshirts were met with determined opposition from Kibbo Kift, a community of woodcraft folk with green velvet outfits who became early anti-fascist campaigners. We find politics again in the early 1990s, with a picture of a youthful Diane Abbott, Jeremy Corbyn and Barbara Roche representing Labour in Finsbury Park.
One of the legends that actually happened was the rampage of Jim the elephant through Finsbury Park in 1893, pursued by his hapless keeper Mr Turner, and depicted in a wonderful series of drawings in the Penny Illustrated Paper that year.

Madness photo from the Souvenir Programme for the 1992 Finsbury Park concert
A beautiful park like this is great for music, art and culture, as reflected in these stories. Max Miller, Jimi Hendrix, Bob Marley and Frank Zappa all played the Astoria/Rainbow Theatre at Finsbury Park. In 1992, Madness drew large crowds when they played inside the Park and local residents, mistaking the ska vibes for a minor earthquake, called the fire brigade. That led to larger scale music events including the Wireless Festival which takes place in the park annually, and for the first time in 2019, La Clave Fest – London's free and permeable festival of Latin music, culture and cuisine. There is a great picture in the exhibition of the African Drumming School in Finsbury Park performing under the railway bridge as part of the People's Platform, one of 2NQ's 150th anniversary event programmes.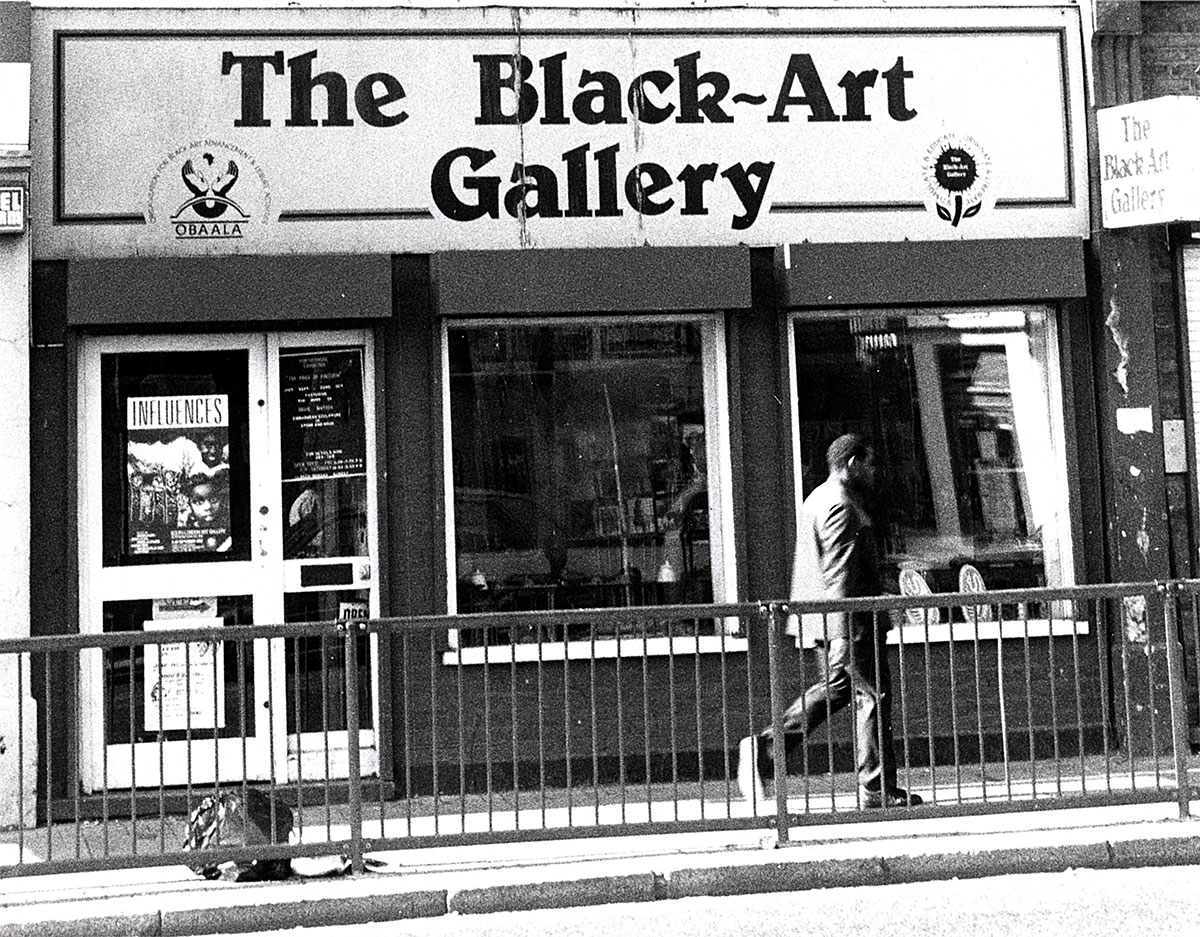 The Black-Art Gallery
Art too. In the 1980s the Black-Art Gallery in Seven Sisters Road was one of the first to seriously show new work by black artists such as Keith Piper, Marlene Smith, Eddie Chambers and Donald Rodney and was seminal in bringing diversity to the UK visual arts scene. Today Furtherfield Gallery, an Arts Council National Portfolio Organisation based in the park, describes itself as a (de)centre for art and technology and mounts innovative experiments in collaboration with international artists.
The oldest image in the exhibition is an 18th century drawing of the original Seven Sisters in Hornsey Wood before the Park existed, the artist sadly not known. The most recent image is a beautiful sunlit picture of the park today, taken on 15 July 2019 by Kimi Gill.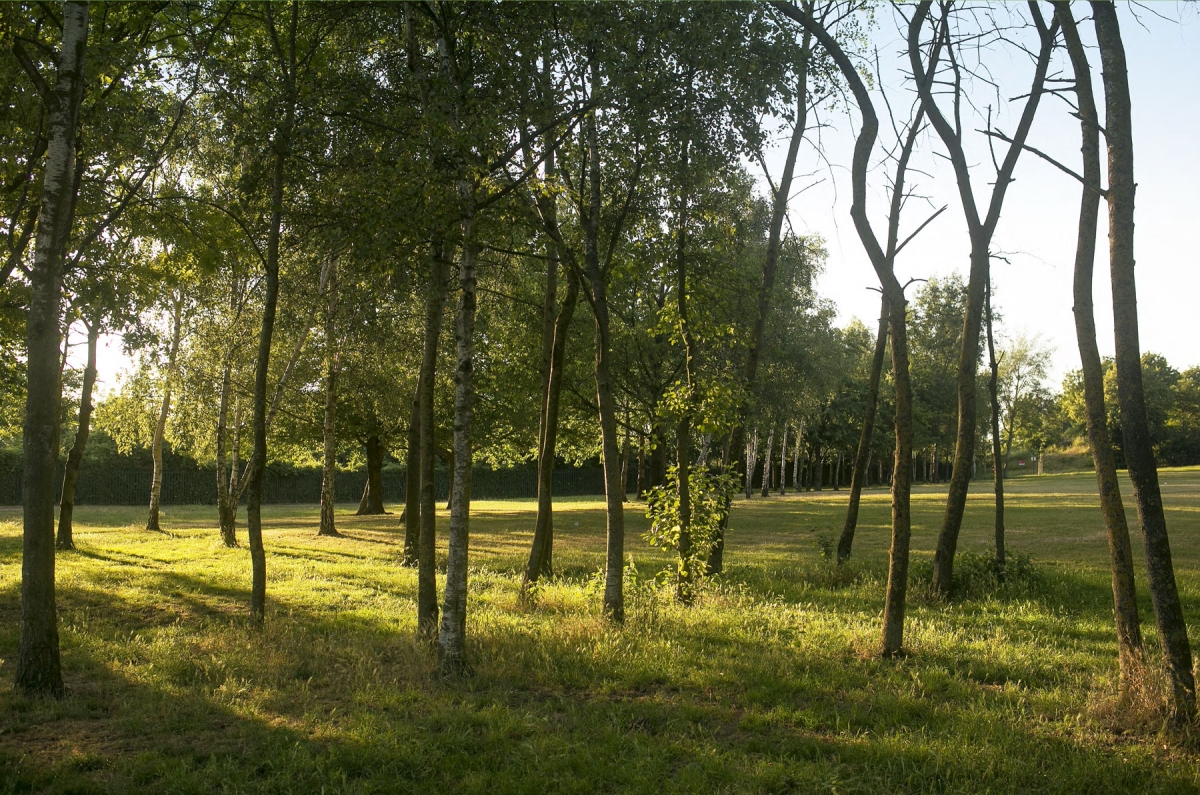 Finsbury Park 2019 by Kimi Gill
If you want to find out more about this project and Finsbury Park stories, it's worth checking out these organisations and resources:
Friends of Finsbury Park
Finsbury Park Trust
Museum of London
Islington Local History Centre
George Padmore Institute
Islington Faces
A Park for Finsbury
Furtherfield
"The People's Park (FP150 Photographic)" is a 2NQ project produced by Images&Co in partnership with Furtherfield Gallery and Friends of Finsbury Park, in association with Museum of London, Islington Local History Centre and George Padmore Institute. Supported by London Borough of Haringey. It is part of the Mayor of London's National Park City Festival and Finsbury Park's 150th birthday celebrations.